Credits:
​http://www.thenagain.info/WebChron/EastEurope/Michael1.html
https://en.wikipedia.org/wiki/Michael_of_Russia
​World History Patterns of Interaction Textbook
​https://www.history.com/this-day-in-history/lithuania-proclaims-its-independence
​http://soviethistory.msu.edu/1991-2/baltic-independence/
​https://www.britannica.com/biography/Leo-Tolstoy
​https://www.britannica.com/biography/Fyodor-Dostoyevsky
​https://www.biography.com/people/leon-trotsky-9510793
​https://www.historytoday.com/richard-cavendish/%E2%80%98bloody-sunday%E2%80%99-st-petersburg

---
---
Info: What is Russophilia?
Russophilia is a 100% educational website written out of interest to learn about the Soviet Union and Russia. All the information on this website is written, rather than copied and pasted. Russophilia is, believe or not, an actual thing in the dictionary. It is defined as a love for Russia and the Soviet Union. I am currently a high school student (this website was done in my leisure). I hope the site has provided you with valuable information put together in an organized fashion to help you enjoy reading it. I update regularly, so check back for additions and news!
-Dani
(Creator of Russophilia)



(Picture is a photo taken of the Victory Banner which was waved when Russian captured Berlin. Read about it on this site!)
Powered by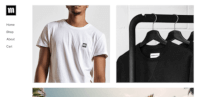 Create your own unique website with customizable templates.